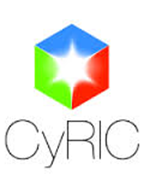 CYR is a fast growing private company developing novel products for the world markets. CYRIC also provides services for the design and development of software solutions and products, the design and optimisation of industrial processes, energy monitoring, and control and automation systems.
Researchers from CYRIC will exchange their expertise with researchers from ROMA3 and AUTH in user profiling for detection and prediction of malicious online behavior in WP4 and sensitive content detection and protection in WP6.
They will also provide to AUTH and UCL their expertise in software engineering for developing content protection techniques during the Piloting and Demonstration phase in WP7. Finally, CYRIC will contribute to the commercial exploitation of the final results and will transfer its expertise in productization and promotion.