SCRC Summer Schools 2017
"Social Computing in the Big Data Era"
"Usable Security and Privacy in Online Social Networks"
July 17 –21, Limassol, Cyprus University of Technology
The Social Computing Research Centre at the Cyprus University of Technology provides a select cohort of Postgraduate and Ph.D. students the opportunity to network, expand their knowledge and enhance their skills.
There are two summer schools to choose from under the themes 'Social Computing in the Big Data Era' and 'Usable Security and Privacy in Online Social Networks', within the scope of the EU-funded projects NOTRE and ENCASE, respectively.
Both summer schools feature a range of speakers from renowned institutions that include the University College London (UCL), Aristotelio Panepistimio Thessalonikis (AUTH), Universita Degli Studi Roma TREand the University of Düsseldorf as well as industry partners such as Telefonica. The summer schools are taught in parallel with intensive morning lecture sessions and afternoon study sessions.
We encourage submissions from Postgraduate and Ph.D. students with an interest in Social Computing. Prospective applicants should review the particular focus of each summer school and select the one they wish to be considered for.
All participants, who successfully complete the summer school, will receive a Summer School Certificate of Attendance(6 ECTS)from the Cyprus University of Technology.
Live Stream:
Social Media: here
Meet the speakers: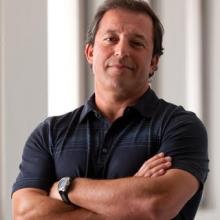 Gene Tsudik 
Chancellor's Professor of Computer Science at University of California Irvine 
Gene Tsudik is a Chancellor's Professor of Computer Science at the University of California, Irvine (UCI). He obtained his PhD in Computer Science from USC in 1991. Before coming to UCI in 2000, he was at IBM Zurich Research Laboratory (1991-1996) and USC/ISI (1996-2000). Over the years, his research interests included numerous topics in security and applied cryptography. He currently serves as Director of Secure Computing and Networking Center (SCONCE) at UCI. Gene Tsudik is a former Fulbright Scholar, a fellow of ACM, IEEE and AAAS, as well as a member of Academia Europaea. From 2009 to 2015 he was the Editor-in-Chief of ACM Transactions on Information and Systems Security (TISSEC).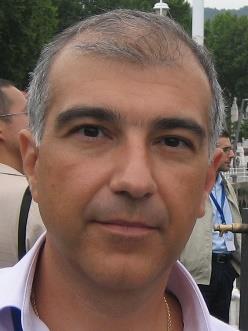 Nick Bassiliades
Associate Professor in Knowledge Systems at Aristotle University of Thessaloniki
Nick Bassiliades received his MSc in Applied Artificial Intelligence from the Computing Science Department of Aberdeen University, in 1992, and his PhD degree in parallel knowledge base systems from the Department of Informatics at the Aristotle University of Thessaloniki, Greece, in 1998, where he is currently an Associate Professor. 
His research interests include knowledge-based and rule systems, multiagent systems, ontologies, linked data and the Semantic Web and the application of the above research areas in e-Learning, e-Commerce, e-Government, Semantic Web Services, Ambient Intelligence, and Electric Vehicles. He has published more than 180 papers in journals, conferences, and books, has coauthored 4 books and co-edited 8 volumes. His published research has received more 2500 citations (h-index 26). He was the Program Chair of 9 conferences / workshops, he has been member of the Program Committee of more than 100 and on the Organizational Committee of 6 conferences / workshops. He has been involved in 32 R&D projects leading 9 of them. He has been the general secretary of the Board of the Greek Artificial Intelligence Society; he is a director of RuleML, Inc., and also a member of the Greek Computer Society, the IEEE, and the ACM. 
Nick Bassiliades is a member of the Software Engineering, Web and Intelligent Systems (SoftWISE) Laboratory.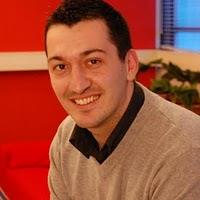 Evangelos Karapanos 
Assistant Professor in Social Computing at Cyprus University of Technology 
Evangelos Karapanos holds a PhD (cum laude) in Human-Computer Interaction from Eindhoven University of Technology, a Masters in Human-Computer Interaction from University College London, and a bachelor in Physics with a specialization in microelectronics from the University of Patras. His research focuses on the design and evaluation of pervasive computing systems with a particular interest in persuasive technologies: ones that aim at changing people's attitudes and behaviors. His work typically involves designing, building and deploying technologies in the real world, observing how people engage with these technologies and what impact these bring onto people's lives, and feeding this knowledge back into the design process. His work is regularly published at premier venues in Human-Computer Interaction and has received a number of awards, including an honorable mention for best paper at Ubicomp 2015, and the cum laude distinction for his PhD thesis (given to 5% of PhD theses annually at the Eindhoven University of Technology). Prior to joining the Cyprus University of Technology, he was an Assistant Professor at the University of Madeira and Madeira Interactive Technologies Institute, a postdoctoral researcher at Eindhoven University of Technology, and a visiting researcher at Philips Research and the Human-Computer Interaction Institute at Carnegie Mellon University. More information about Evangelos' work may be found at: http://persuasive.cut.ac.cy/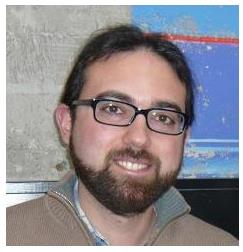 Gianluca Stringhini 
Assistant Professor in the Department of Computer Science and Security and Crime Science at University College London 
Gianluca Stringhini is an Assistant Professor in the Department of Computer Science and Security and Crime Science at University College London. He obtained his PhD from UCSB in 2014, where he worked under the supervision of Christopher Kruegel and Giovanni Vigna. Gianluca works in the area of data-driven security, analyzing large datasets to better understand complex cybercriminal operations and developing mitigation techniques to fight them. He was awarded a Google Faculty Research Award in 2015, the Symantec Research Labs Fellowship in 2012, and the Best Student Paper Award at ACSAC in 2010. He published in top security conferences such as CCS, NDSS, and USENIX Security, as well as top measurement and web conferences such as IMC and WWW.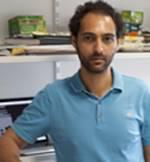 Demetris Antoniades 
Senior Software Developer, CYRIC 
Demetris Antoniades holds a BSc (2005), MSc (2007) and PhD (2011) in Computer Science from the University of Crete. His PhD studies where funded from the Hrakleitos II PhD Research Scholarship fund. He interned with Telefonica I+D in the academic year of 2010-2011 and he was a research assistant with FORTH from 2004 to 2011. He worked as PostDoctoral Fellow with the Georgia Institute of Technology (2012-2014) and the University of Cyprus (2014-2015). 
He also worked as a Scientific Coordinator at the Cyprus Institute (2016), where he was responsible for project management and research proposal preparation. He joined CyRIC in December 2016 as a Senior Software Developer, member of the IT and Software Solutions Division. His research interests lie in the areas of Online Social Networks, Complex Networks, Cloud Computing, Internet Measurement and Monitoring. He has published in ACM IMC, ACM WWW, SNAM. PAM, IEEE Network and has been a reviewer for IEEE/ACM Transactions on Networking, Computer Networks and more. 

Zenonas Theodosiou
Researcher Engineer, SignalGeneriX Ltd 
Zenonas Theodosiou received a degree from the Electronic and Computer Engineering Department, Technical University of Crete, in 2005. The period 2005-2007 he worked as a researcher at the Artificial Intelligence and Image Analysis laboratory at the Department of Informatics of the Aristotle University of Thessaloniki. In September 2007, he joined SignalGeneriX Ltd as a researcher engineer, where he was responsible for the design, implementation and management of national funded projects in the field of image processing. During the period 2009-2014 he was employed by the Department of Communication and Internet Studies, Cyprus University of Technology, as a research associate in the fields of image processing where also he obtained his Ph.D degree with a specialization on Image Retrieval. He is currently a researcher engineer in the field of image processing at SignalGenerix Ltd. 
His current research interests are ranging from image understanding and retrieval to machine learning and dataset creation. He is particularly interested in understanding the way that people of different ages and background interpret the meaning of an image, methods for collecting and analyzing crowdsourced annotations, algorithms for low level feature extraction, and machine learning techniques for effective and efficient automatic image annotation. 

Nicolas Kourtellis, Ph.D. 
Associate Researcher in Telefonica I+D, Barcelona, Spain
Dr. Nicolas Kourtellis, is an Associate Researcherg in Telefonica I+D since 2015. Previously he was a Researcher in the Web Mining Research Group at Yahoo Labs, Barcelona. He holds a Ph.D. in Computer Science and Engineering from vthe University of South Florida (USF) since 2012, a MSc in Computer Science from USF (2008), and a BSc in Electrical and Computer Engineering from the National Technical University of Athens, Greece (2006). He is currently interested in distributed management and analysis of user private data, advertising for personal data, load balancing of distributed streaming processing engines, streaming graph analysis, behavior analysis of users in online platforms. He has published his work in top conferences and journals on distributed systems and data mining, including IEEE TKDE, IEEE TPDS, ACM TOIT, IEEE ICDE, ACM WWW, ACM KDD, ACM SIGMOD/PODS, IEEE P2P and others. He is contributing to EU-funded projects including ReCRED, TYPES, ENCASE and PROTASIS.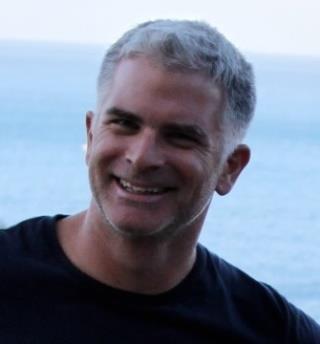 Iosif Klironomos 
Technical scientist at ICS-FORTH, Greece 
Mr. Iosif Klironomos is a technical scientist at ICS-FORTH, Greece. He received a BA in Sociology from the University of Reading, UK, an MSc in Information Systems Development and an MSc in Media and Communications from the London School of Economics and Political Science, UK. A member of the Human Computer Interaction Laboratory and the Centre for Universal Access and Assistive Technologies of FORTH-ICS since 2003, he has participated in a number of European and national R&D projects, and was the EDeAN Secretariat manager for 2005. His main activities include the preparation and development of national and EC-funded projects, User requirements analysis with a focus on users with disabilities and other sensitive population groups including children and the elderly, and Systems analysis & Design. His research interests include online communities, social and affective computing, Design for all in the context of smart buildings and environments. He is currently a member of the editorial board of the International Scientific Journal Universal Access in the Information Society (UAIS) published by Springer, and the International Journal Human Computer Interaction, published by Taylor and Francis.